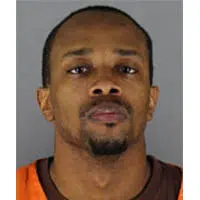 The man convicted of threatening to shoot people at the Fox River Mall will spend 13 months in prison.
Twenty-nine-year-old Christopher Hawkins was sentenced in Outagamie County court this afternoon.
Prosecutors say Hawkins got into an argument with a woman in downtown Appleton in December of 2016. They say he called her 10 minutes later, claiming that he was in the mall parking lot, and he was going to start shooting people.
Police evacuated the mall as a precaution.
Hawkins will also serve two years on extended supervision.