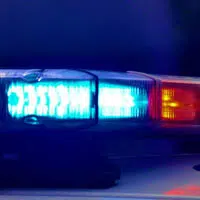 Investigators say a 19-year-old New Holstein man was killed last Saturday night while a group was passing around a handgun.
The Calumet County Sheriff's department says Brandon Paulson was handling the gun when it went off, and he was shot in the head.
A 911 call came in around 11:45 a.m. to a house on Highway Q in the town of New Holstein. Paulson was flown by helicopter to ThedaCare's Neenah hospital, and he was pronounced dead there.