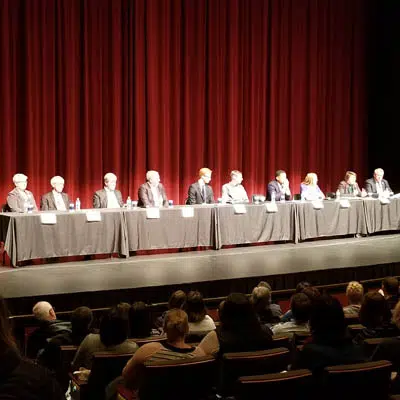 There's a crowded field of Democratic candidates for governor, and 10 of them were in the Fox Cities Wednesday night for a forum.
Marcia Steele of the Winnebago County Democratic Party helped organize the event at UW-Fox Valley in Menasha. About 350 people filled Perry Hall, and Steele says it's great to see the early interest. She says they have until August to pick a candidate, and then they only have until November to get that name out around the state.
The winner of the primary will face Governor Walker. He's seeking a third term.
Steele believes the Democratic candidates tried to differentiate themselves, and explain why Walker can be beaten in November.