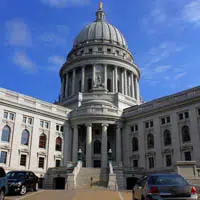 Democrats won a special election for a state Senate seat last night, and the results are being called a surprise.
St. Croix County Medical Examiner Patty Schachtner defeated Representative Adam Jarchow in a northwest Wisconsin district that was represented by a Republican for the past 16 years.
UW-Madison political science professor Barry Burden says President Trump won in that district by double-digits, and Mitt Romney topped former President Obama there. He says the election was a mixture of local factors and national trends. He says it should be "an alarm bell" for a lot of Republicans.
Governor Walker posted several tweets last night, saying the results are a "wake up call."