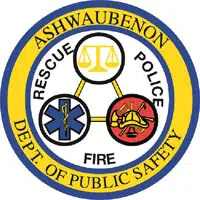 The Ashwaubenon police officer hit by an accused drunk driver on I-41 last July is back on the job.
Officer Brian Murphy spent the last few months of his recovery on light duty. He moved up to handling paramedic and fire calls, and he's returning to full active duty this afternoon.
Capt. Jody Crocker says Murphy's drive to live, and return to work, shows a lot about his character.
Murphy was directing traffic when he was hit, and he was hospitalized in critical condition.
Prosecutors say 29-year-old Kalin McGuire of Greenleaf was heading home from a wedding reception when she hit him. Her husband and young son were in the SUV with her.
McGuire's next court appearance is scheduled for next week.