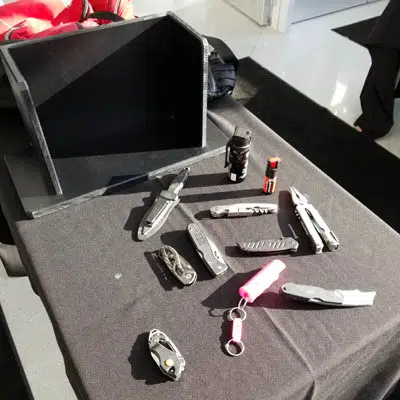 The Fox Cities Performing Arts Center is putting a screening process in place.
People will be subject to search, and any bags will be checked at ticketed events.
Tri-Bolt Security of the Green Bay area will handle the screening at the downtown Appleton venue. Owner David Marrero says the procedures are in line with where the industry is going nationwide. He says the implementation shouldn't be too invasive, compared to what people are used to.
PAC President Maria Van Laanen says they'll have a size limit on bags and purses of 8-1/2 by 11 inches. She says anything larger than that will have to be left in the coat check area, or people can bring it back to their car.
Van Laanen says weapons and pepper spray are among the prohibited items.
Umbrellas, cameras, computers and tablets need to be left at the coat check area.
Marrero says people should get to the PAC a little earlier, to give themselves time to go through the security process.
More information is available on the PAC's website.
(Pictured: An example of the prohibited items at the PAC. Any purses or bags have to fit inside the black box in the upper left corner of the picture.)