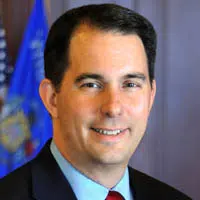 Governor Walker says the state will launch a $20 million job training program, and he touted the plans at UW-Green Bay early this afternoon.
He says it would help colleges and universities prepare future electronic manufacturing workers.
The program was included in a bill that's connected to the Foxconn project in southeast Wisconsin. Walker says it's not just for Foxconn-related jobs, but for technology careers across the state.
He says the initiative would be funded in the next state budget.