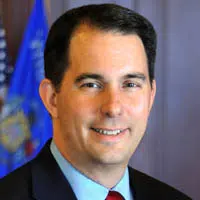 Governor Walker thinks lawmakers can make major changes to the state's youth prison system without having to call a special session of the Legislature.
He wants to close the troubled Lincoln Hills prison and open five smaller regional facilities. He says they'll work with lawmakers from both parties and all 72 counties to make sure everyone is comfortable with the reform. He says he believes they can get it done before the end of the legislative session. The session could end as early as March.
Counties cover the cost of housing juvenile inmates. Walker initially proposed waiting until next year to work on the issue. He says he moved up the timeline after hearing positive feedback from Republicans and Democrats.
Walker called a special session on a series of welfare reform bills last week.