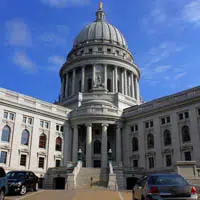 The state would bring back its conservation corps under a bill advancing at the capitol.
The program stopped more than a decade ago because of budget cuts. Republican Senator Rob Cowles of Green Bay is the bill's Senate sponsor. He says it will help some young people find their way in the world.
Cowles says the bill would set aside money for workers between the ages of 16 and 25.
Committees in the Senate and Assembly passed the proposal with bipartisan support. Republican representative Jeffrey Mursau of Crivitz is the co-author of the bill.