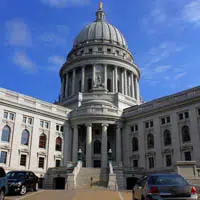 Members of the Senate are expected to vote today on whether to confirm the heads of two state commissions.
Some GOP leaders said they're concern about Ethics administrator Brian Bell and Elections administrator Mike Haas. They say there are concerns about "partisan influence" because both men served on the Government Accountability Board.
Bell says there's no evidence to support that. He says he doesn't think he's done anything to bring his ability to be impartial into question.
Haas also responded to the claims that people doesn't believe they can do their jobs. He says if that were true, they would be hearing more about it from the public.
Both men received bi-partisan support from the agencies they work lead.