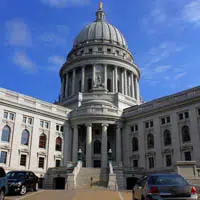 A local expert thinks Governor Walker will highlight the themes of his upcoming re-election campaign, during his State of the State speech today.
Professor Arnold Shober teaches political science at Lawrence University. He says Walker will likely talk about where he thinks the state should be going.
Schober says he would expect the governor to talk about his proposed welfare reforms, and economic growth in the state. He also believes Walker will avoid talking about the national political situation. He says it'll most likely be very Wisconsin-focused.
You can listen to the governor's speech here on WHBY starting at 3 p.m.