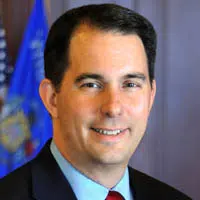 Governor Walker wants to give parents a tax credit for each child.
He announced his plan during Wednesday afternoon's State of the State address.
People would get their payments, not long before the governor is on the ballot for re-election.
Walker says the money could mean a new pair of shoes, winter coat, activity fees at school, or a co-pay at the doctor or dentist. He says he would use money from the budget surplus to pay for it.
This year, people would get a notice in the mail that they may be eligible. They would then apply for a payment on the state Department of Revenue website.
Starting next year, the money would come as a refundable credit on income tax returns.
The total cost would be about $122 million a year.
There's also a new proposal from Governor Walker on health care.
He wants a state law that guarantees coverage of pre-existing conditions.
The governor says his plan would help people looking for insurance on the individual market who aren't covered by their employer, or Medicaid and Medicare. He says the state would provide assistance with their premiums, so coverage isn't unreachable.
Walker says it's a market-based approach.