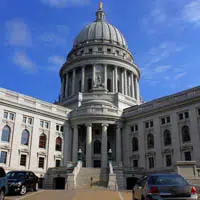 The Republican enthusiasm for Governor Walker's proposed child tax credit might be cooling a bit.
Senate Majority Leader Scott Fitzgerald says it will take some time to see if senators want to pass it. He says the proposal needs to "sit in the sun for a couple of days and they'll see what it does for the momentum of it."
Assembly Speaker Robin Vos said yesterday he was "very confident" the idea would quickly pass.