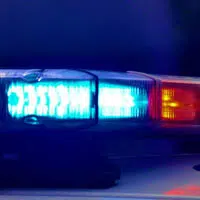 A Green Bay man is in custody for the death of a three-week-old boy.
32-year-old Jeremiah Thomas was arrested Tuesday on a possible charge of second-degree reckless homicide. Police were called to an apartment on Moraine Way on the city's west side on Monday. It was initially reported as a possible co-sleeping death. But police say they learned it was criminal in nature during their investigation.
Thomas was the child's father.