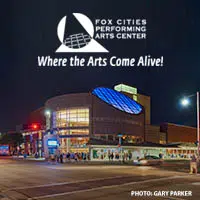 A musical based on a hit 2003 movie is coming to the Fox Cities Performing Arts Center.
Tickets for "School of Rock" go on sale today.
PAC President Maria Van Laanen says it tells the story of a wayward man who realizes his dream of becoming a rock star isn't coming true. She says he decides to make extra money by posing as a substitute at a preparatory school.
Van Laanen says the original score is by Andrew Lloyd Weber known for musicals like "Phantom of the Opera" and "Cats." She says it's a fun, high-energy show.
"School of Rock" will be in downtown Appleton from April 24th to the 29th. Tickets go on sale at 10 a.m.
Tickets will also be available for singer Diana Krall's stop at the PAC, at the same time. Her concert is scheduled for June 13th.