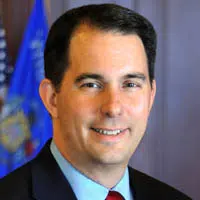 A little more than one-third of Governor Walker's individual campaign contributions from last year came from people outside of Wisconsin.
That's down from previous totals. The government watchdog group Wisconsin Democracy Campaign analyzed the Republican governor's campaign filings. Walker raised almost $7.2 million in 2017.
58 percent of the nearly 14 million he raised between 2015 and the end of last year came from out of state.