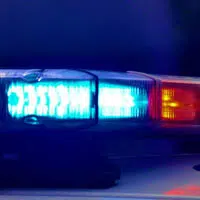 A crash on I-43 south of Manitowoc claimed three lives yesterday afternoon.
The Manitowoc County Sheriff's Department says a 40-year-old man from the Whitelaw area crossed the median with his pickup truck, and he hit a northbound minivan around 3:30 p.m. Deputies say he died at the scene, along with a 33-year-old woman who was riding in the minivan.
A 62-year-old Manitowoc man was driving the minivan, and he was flown from the scene by ThedaStar. He died from his injuries.