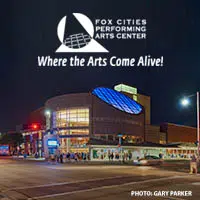 People can get a sneak-peak at some of the costumes for an upcoming show at the Fox Cities Performing Arts Center.
Spokeswoman Trisha Witt says they're partnering with the Trout Museum of Art in downtown Appleton. She says the window by Houdini Plaza will have costumes from the upcoming show "An American in Paris" on display.
"An American in Paris" will be at the PAC for eight performances from February 20th to the 25th. The musical won four Tony Awards in 2015 including for best choreography.