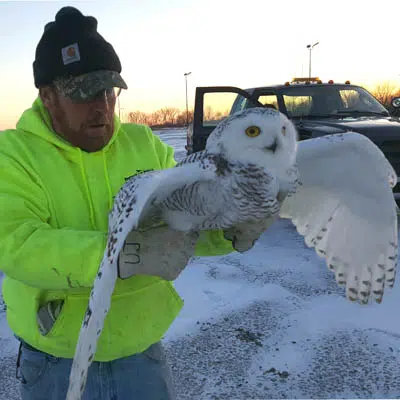 Austin Strabel International Airport in the Green Bay area became a popular spot for snowy owls this winter, and officials had to move them to another spot.
Airport Director Tom Miller says the birds are a threat to planes, so they called in experts to safely take them somewhere else.
Five owls were trapped. Four of them were taken to protected wildlife areas, and the other was taken to a rehab facility, until it's healthy enough to be released.
Miller says they named one of the owls Austin, after Austin Strabel. He says they put a GPS transmitter on the bird, so a national group can study his movements. People can track Austin, online, through the group Project SNOWstorm.