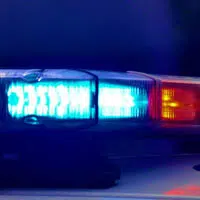 Shawano police expect a 31-year-old woman shot early Saturday morning to recover.
Police arrested two men for the crime Saturday afternoon in the Middle Village area of the Menominee Indian Reservation.
The 20-year-old and 22-year-old are both from Denver, Colorado and are expected to make their first court appearance today.
The woman was shot outside of an apartment building in the city in the 1000 block of E. 5th Street.
Police say they've recovered the gun used in the shooting.