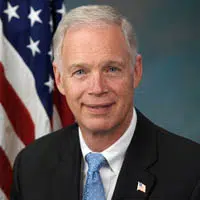 President Trump is expected to call for improvements in infrastructure in tonight's State of the Union speech, and a Republican from Oshkosh is on board with that.
U.S. Sen. Ron Johnson says they definitely need to come up with a plan. He believes the country is falling behind others that are building new airports, roads, bridges, and dams.
Johnson says it looks like the federal government would cover 20 percent of the cost of projects, with state and local governments, and private companies, contributing the rest. He says they want to make sure there's local buy-in, to avoid waste.