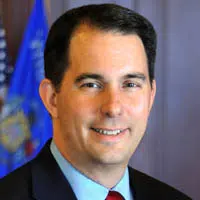 While some are questioning the timing of Governor Walker's proposed child tax credit, he says there's a reason behind it.
Walker wants to give parents $100 per child, and the checks would be delivered around the time the next school year starts. He thinks the money will be spent on school supplies and clothes.
Walker says if nearly all of that money goes back into the economy, it could help the state create an even higher surplus that can be used in the next state budget.
A number of Democrats are raising questions because Walker would be sending the checks just before he's up for re-election in November.
Walker introduced the proposal during his State of the State speech a week ago.