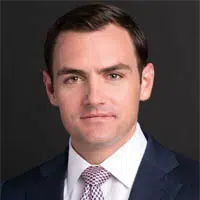 A local congressman says he's had a chance to read the memos on the FBI's Russia investigation, and he believes they should be released.
Republican Congressman Mike Gallagher of Green Bay was on Fresh Take with Josh Dukelow today. GOP members of the House Intelligence Committee wrote a four-page memo, and Democrats put together a response.
Gallagher says he believes in transparency. He says people are smart enough to be able to analyze them, and make decisions for themselves.
Republicans say the memo shows the FBI and Justice Department abused their authority to obtain a warrant to spy on a former Trump campaign adviser.
Democrats claim the memo is misleading, arguing it's based on a selective use of highly classified data intended to discredit the investigation.