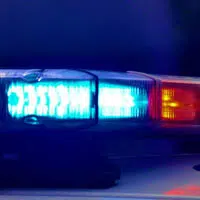 Appleton police say a robbery on the west side last night bears some similarities to others that occurred in the city.
Sgt. Dave Lund says others also happened later in the evening, while the suspect had a gun, he didn't use it.
Latinos Express in the 2400 block of W. College Avenue was robbed around 8 p.m.
Lund says they're reviewing video from a nearby traffic camera for information. He says it shows the suspect sat in his car in the parking lot for quite a while, before actually going in.
Lund says the suspect was wearing a very distinctive jacket. He says it was black, with a light color around the cuffs and along the sides.