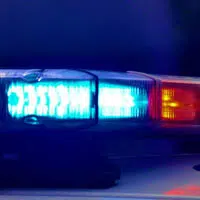 Police say they arrested a 31-year-old woman for stabbing her boyfriend.
They say they went to a home in the 100 block of W.  6th Street in Kaukauna around 8:30 p.m. Friday. They say they found a 28-year-old man who had wounds on his abdomen.
They say he was taken to the hospital with non-life threatening injuries.
Police say they arrested the woman a few hours later at a hotel in Grand Chute. They say she's in custody for first-degree reckless endangerment, and causing injury by the negligent use of a weapon.
Police say the incident is still under investigation.