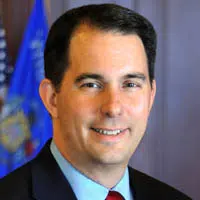 Governor Walker says he's offering Kimberly-Clark "the same deal for jobs as Foxconn" to stop the consumer products giant from cutting 600 jobs in the Fox Cities.
He wants lawmakers to approve an increase in the tax credits available for job retention from seven percent to 17 percent. That's the same amount that Foxconn received.
Walker says they'll make a "strong case" for Kimberly-Clark to maintain its operations. The company announced last week that it plans to shut down the Cold Spring plant in Fox Crossing and the Neenah Nonwovens facility. About 600 people would lose their jobs.