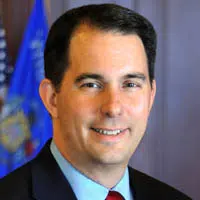 Governor Walker says he knows his offer to Kimberly-Clark could lead other companies in Wisconsin to seek the same deal.
He's asking lawmakers to increase job-retention tax credits from seven percent of payroll to 17 percent in hopes that Kimberly-Clark will keep two plants open. About 600 people work at the Cold Spring plant in Fox Crossing and the Neenah Nonwovens facility. Walker says his priority is protecting the jobs. He says they're willing to make a significant offer when something has such a large impact.
Walker says the tax credit he's seeking is preferable to other ideas, including one by Outagamie County Executive Tom Nelson and several Democrats to create a fund to help paper companies. Walker says that fund wouldn't necessarily translate to jobs.