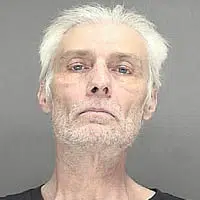 Green Bay police believe a 51-year-old man committed a series of daytime burglaries while he was out on bond for another string of break-ins.
Joseph Thyrion of Green Bay was taken into custody last week. He was released last September, while he's facing 13 felony charges in Brown County for burglaries in the fall of 2016.
Thyrion has burglary convictions around northeast Wisconsin that date back to 1987.
Green Bay police believe others were involved. They're working with investigators in Winnebago, Brown and Oconto counties to see if Thyrion is responsible for other break-ins.