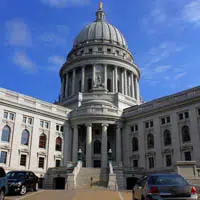 A deal between Assembly Republicans and Governor Walker would give parents a $100 child tax credit and create a sales tax holiday.
It's not known if the Majority Republicans in the Senate are on board.
Rep. Kevin Peterson of Waupaca says the sales tax holiday would benefit everyone in the state, including seniors.
The proposal would cost the state $172 million.
Democrats are calling the plan an election-year gimmick. Assembly Minority Leader Gordon Hintz of Oshkosh says Walker "might as well save money on postage and just hand these checks out at polling places in November."