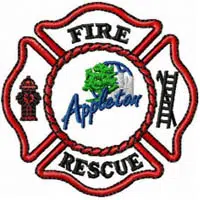 For the first time since 2010 Appleton firefighters didn't see an increase in emergency calls.
Battalion Chief Joe Strauss says just over 4,700 calls came in last year. The total was 13 fewer than 2016.
There were over 3,100 EMS calls and that's a 1.3 percent increase. There were 124 fires and that's down three from 2016.
Strauss says they were able to improve their response times. The department's goal is four minutes and the average time in an emergency was nearly four minutes and 40 seconds.