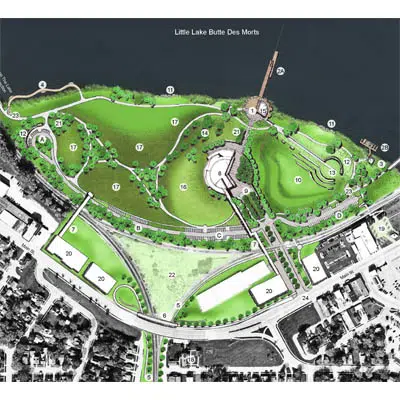 The latest proposal for Arrowhead Park in downtown Neenah calls for work along the shoreline to start next year.
The city council recently got an update on the breakdown of the three phases of construction. Parks Director Michael Kaeding says they're preliminary plans and the first phase includes a boardwalk on the west end. He says the activity building would serve as a restroom and concession facility.
Kaeding says they would also restore the habitat along the shoreline and improve access to the park. The first phase could cost $4 million.
Kaeding says they're looking to get much of the money from grants and alternate sources. The city could contribute $1.8 million toward that phase.