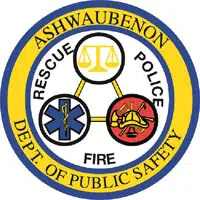 Ashwaubenon police say the believe they identified the man who stole a crucifix from a Catholic church on Friday and then smashed the sign of a local TV station.
Captain Jody Crocker says one of the investigators received a tip this morning that points to Brendan McSweeney. Crocker says it was information only they knew.
Crocker says the 29-year-old from Chicago was arrested in Wausau on Friday for causing a disturbance.
Crocker says McSweeney is expected to be in Marathon County court today and Ashwaubenon police have asked he be transferred to Brown County to face charges. He says that transfer could happen in a few days.