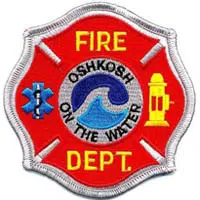 The leader of the Oshkosh fire department is talking about his decision to retire this year.
Chief Tim Franz started in Oshkosh in 1985 and has been the chief since 2000. He says leaving was a tough choice to make. He says working for the city and fire department was an honor.
Franz says he started his career as a volunteer firefighter in Hilbert where his dad and brothers worked. He says he then went to Fox Valley Tech and had an internship with the departments in Appleton and Oshkosh. He says he then was a firefighter in Eau Claire before making his way back to Oshkosh.
Franz says he'll miss the job but he looks forward to spending more time with his family.