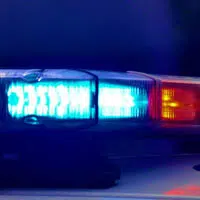 Authorities are urging parents to talk to their teenagers about distracted driving after a crash involving five high school students.
A 14-year-old girl is in critical condition. Sergeant Nathan Borman of the Outagamie County Sheriff's department says a 16-year-old Little Chute boy ran a stop sign at Highways GG and Z east of Kaukauna. Four of the students go to Kaukauna.
Borman says they're investigating what happened. He says this is a prime example of how kids can be distracted by many different things, not just texting and driving.
Three of the Kaukauna students and the Little Chute boy were released from hospitals. The driver of the pickup truck who was hit wasn't seriously hurt.