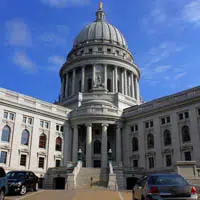 A bipartisan group of lawmakers is proposing a bill to shut down the state's troubled youth prison, and move the inmates to new regional facilities.
The plan is similar to one floated by Governor Walker in his State of the State address.
Democratic Rep. David Bowen of Milwaukee says they would be run by counties or the state.
The proposal calls for closing the existing prison in northcentral Wisconsin by mid-2020. Serious offenders would move to new or existing state facilities. Counties would house the rest in new or retrofitted facilities.