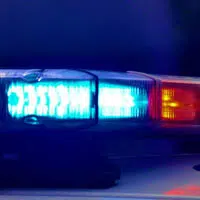 The head of the Kaukauna school district says they activated their trauma team as soon as police told them about an crash involving five high school students yesterday.
Four of them are girls, and they go to Kaukauna. A 16-year-old boy from Little Chute was driving the car.
Superintendent Mark Duerwaechter says Outagamie County Sheriff's deputies called Kaukauna police for help in identifying the injured students. He says after they got confirmed facts, they reached out to any siblings or staff that may be connected with the families.
Outagamie County Sheriff's deputies say a 14-year-old girl is in critical condition. The three others girls were released from local hospitals.
Investigators say the Little Chute boy ran a stop sign at Highways GG and Z, and hit a pickup truck.