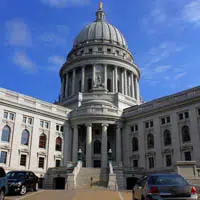 A bill that lets prosecutors charge people with a felony for having sex with an animal took a step forward Thursday.
The Assembly unanimously approved it, and the proposal now goes to the Senate. Right now, offenders can only be charged with a misdemeanor.
Republican Rep. Andre Jacque of De Pere says they should face up to six years in prison.
Jacque authored the bill after 54-year-old Sterling Rachwal of Green Bay was arrested last year. Rachwal has a history of abusing horses. He was sentenced to time served, and released from jail last month. Rachwal will also spend two years on probation.