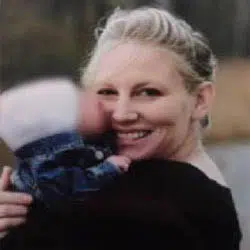 Jurors in a Brown County murder trial will be able to hear about evidence from the accused killer's cell phone.
Forty-year-old George Burch is charged with killing 31-year-old Nicole VanderHeyden in May of 2016. Her body was found in a field near Bellevue.
Burch's attorneys say he was being interviewed for a hit-and-run case, when he let a police officer download data from his phone. They argue because it was a separate case, prosecutors shouldn't be able to use the information.