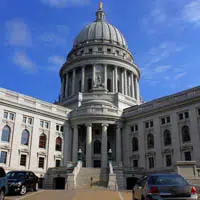 Three local lawmakers are officially introducing a bill to offer bigger tax credits to Kimberly-Clark.
Sen. Roger Roth of Appleton, Assembly Majority Leader Jim Steineke of Vandenbroek, and Rep. Mike Rohrkaste of Neenah are Republicans. They're proposing a 17 percent jobs tax credit for existing positions, along with a 15 percent capital investment credit.
Kimberly-Clark recently announced plans to close the Cold Spring plant in Fox Crossing and its Neenah Nonwovens facility. About 600 people would lose their jobs.
The Wisconsin Economic Development Corporation also sent a letter to the company's CEO today, outlining the offer.