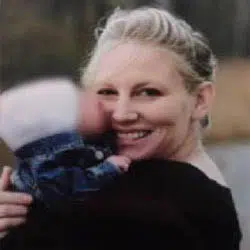 The trial for the murder of a Ledgeview woman gets underway today.
Attorneys will start picking the jury this morning to hear the case of 40-year-old George Burch. Burch is charged with first-degree intentional homicide for the death of 31-year-old Nicole VanderHeyden in May of 2016. Her body was found in a field near Bellevue.
Prosecutors won a ruling on cell phone data yesterday. They've said it puts Burch at the place where VanderHeyden was last seen and where her body was found.
Burch's attorneys say Burch agreed to let police download the data while he was being interviewed for a separate hit-and-run case. Investigators looked at the data again after they say Burch's DNA was found on VanderHeyden's body.
Burch's attorneys plan to point the finger at VanderHeyden's live-in boyfriend.