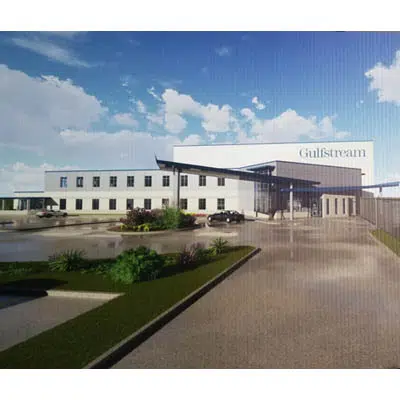 Gulfstream is planning a major expansion at Appleton International Airport.
The private plane company will spend about $40 million to build a third hangar at their location in Greenville. He says the project will lead to about 200 new jobs.
The company's Derek Zimmerman says they'll use the hangar to fix and maintain airplanes. He says just like a car, people have to bring their planes in for service and inspections.
The new facility will be 180,000 square feet. It's expected to be ready early next year.
Gulfstream already has a maintenance hangar at Appleton International Airport. Zimmerman says the new jobs will be airplane technicians and support positions.
The company currently has about 800 workers in the Appleton area.