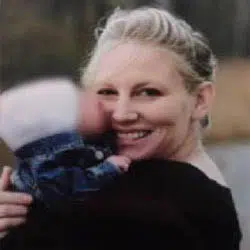 Eight men and six women will hear the murder trial of a 40-year-old man accused of killing a Ledgeview woman.
Brown County Judge John Zakowski and attorneys questioned potential jurors this morning.
George Burch is facing a charge of first-degree intentional homicide for the May 2016 death of 31-year-old Nicole VanderHeyden. She was found dead in a field near Bellevue.
Opening statements are set for Monday. The trial is expected to last two weeks.