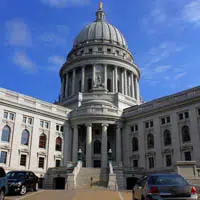 The proposal to create an "alcohol czar" is on hold.
A Senate committee was expected to vote on the bill today, but Republican Sen. Dan Feyen of Fond du Lac called it off. He now wants to set up a special committee to study the issue of liquor law enforcement.
The bill drew widespread opposition from brewers and others in the industry.
Republican Speaker Robin Vos was also skeptical about the chances for the bill in the Assembly. Governor Walker didn't throw his support behind it.
Senate Majority Leader Scott Fitzgerald wanted lawmakers to quickly act on his proposal, after introducing it earlier this week.