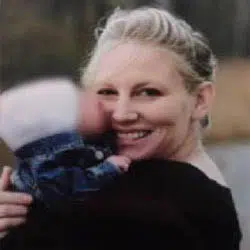 Attorneys laid out their opening statements in the murder trial of a man accused of killing a Ledgeview woman.
40-year-old George Burch is charged with first-degree intentional homicide in the death of 31-year-old Nicole VanderHeyden. Brown County District Attorney David Lasee says Burch didn't become a suspect until his DNA was found on VanderHeyden's sock.
VanderHeyden had been out drinking when she was last seen. Defense Attorney Scott Stebbins is pointing the finger at VanderHeyden's live-in boyfriend. He says they're not disputing that it's Burch's DNA. He says Burch will have an innocent explanation for it.
VanderHeyden's body was found in a field near Bellevue in May of 2016.