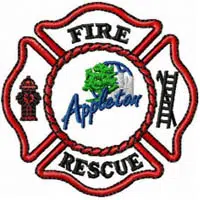 A chimney fire at an apartment building on Appleton's southeast side displaced three people.
Firefighters say they were able to keep the flames from spreading beyond the attic of the building in the 3200 block of E. Canary Street. They were called there just before 6:15 p.m. yesterday.
No one was hurt. There isn't a damage estimate yet.