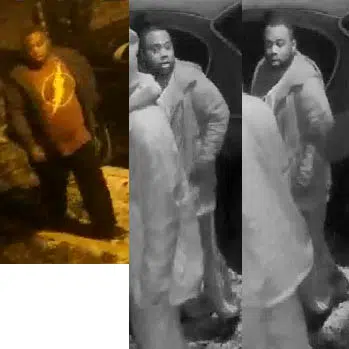 Appleton police now say shots were also fired in another spot early Sunday morning, during a series of incidents.
Sgt. Dave Lund says they found a number of shell casings in the middle of the road, in the 600 block of N. Bennett Street. That's a residential area. Lund says they believe it's connected to a fight at Grumpy's Pub on N. Richmond Street, and shots being fired outside.
He says they're looking to talk with a man, and they released pictures of him taken from surveillance video.
Police say a man threatened people with a gun at Jack's Apple Pub on College Avenue, around 1:15 a.m. Officers were also called to a home in the 700 block of W. Third Street, south of the downtown, about two hours later.