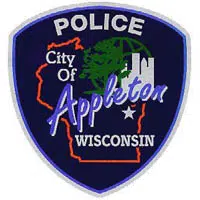 Appleton police say they arrested three men in connection with a series of incidents early Sunday morning.
They included shots being fired outside of Grumpy's Pub, on N. Richmond Street.
Sgt. Dave Lund says it started with an argument over a game of pool at Jack's Apple Pub on College Avenue. He says one person slapped another, and that set off a number of escalating confrontations.
Forty-nine-year-old Demetrus Pickens of Appleton and 26-year-old Kareem Wallace of Menasha are in custody on possible charges of attempted murder.
Lund says at Grumpy's, Pickens tried to fire a gun inside the bar, and the fight moved into the parking lot. He says that's when Wallace took the gun and fired four shots at a person.
After that, Lund says investigators believe a group went to the 600 block of N. Bennett Street, and more shots were fired. He says they're still investigating that incident, and they anticipate making more arrests.
Twenty-four-year-old Tyrone Anderson of Appleton is also in custody on a possible charge of second-degree reckless endangerment. He's accused of threatening people with a gun outside of Jack's Apple Pub.