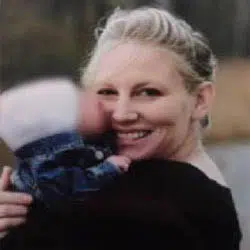 A medical examiner says she couldn't determine what injuries actually caused the death of a 31-year-old Ledgeview woman.
40-year-old George Burch is on trial for the murder of Nicole VanderHeyden. VanderHeyden was found dead in a field near Bellevue in May of 2016.
The chief medical examiner for Dane County testified this morning that VanderHeyden was strangled and she had a serious head injury. She said both would be fatal and she ruled VanderHeyden's death a homicide.