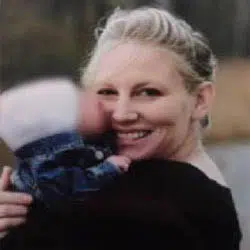 The first witness to take the stand yesterday in the murder trial of a man accused of killing a 31-year-old woman talked about how he found the body.
Richard VandeHey says he was picking rocks with two young boys in a Bellevue field when he noticed something in the brush. VandeHey says they initially thought it was a deer.
VandeHey says one of the boys realized it was a person's body and he told the teen to get away.
Nicole VanderHeyden's body was found in a field three miles from her Ledgeview home.
40-year-old George Burch is on trial for her murder.
Testimony continues today.