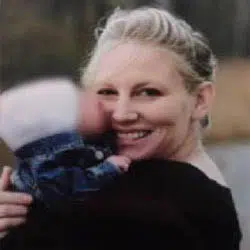 The boyfriend of a 31-year-old murder victim is denying that he had anything to do with it.
Nicole VanderHeyden of Ledgeview was found dead in May of 2016.
Forty-year-old George Burch is on trial, charged with first-degree intentional homicide.
Douglass Detrie testified Wednesday, telling jurors that he went to a concert with VanderHeyden and some friends. He says she eventually went to another bar, and later left, after sending him angry text messages.
Detrie says he was going through a whirlwind of emotions when investigators told him that the body found in Bellevue had similarities to VanderHeyden. He says devastated, shocked, puzzled and hurt.
Detrie was initially arrested for the murder, and he was released about two weeks later.
Burch's attorneys are pointing the finger at Detrie. He's scheduled to be back on the witness stand Thursday morning.